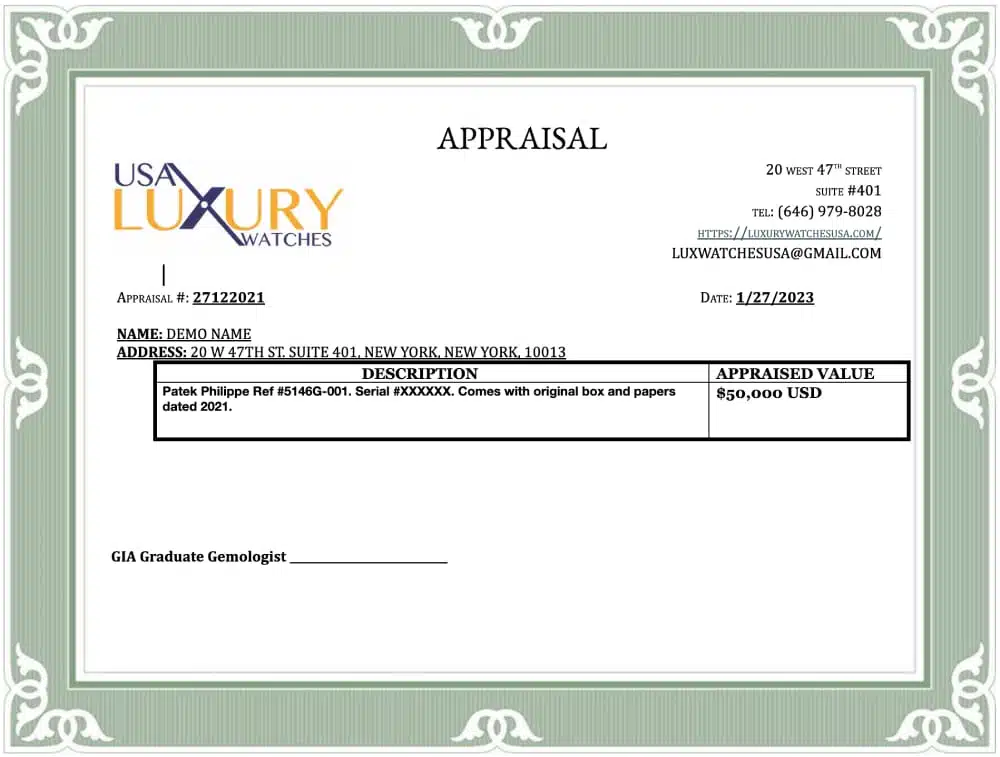 Want to know the value of your timepiece?
Our watch appraisal service is designed to provide you with a thorough assessment of your watch's condition and value.
We understand that every watch is unique, and our team of appraisers takes great care to examine every aspect of your timepiece.
We specialize in appraising luxury watches from a wide range of brand, including Rolex, Patek Philippe, AP, Richard Mille, Hublot, Vacheron Constantin, etc.
Our evaluation service is perfect for anyone who want to sell their wristwatch, trade it in for a new one, have a second opinion, or simply wants to know its price.
Appraise My Watch
Frequently Asked Questions
(#10) Application does not have permission for this action