Patek Philippe Aquanaut Watches
Find new and used Patek Philippe Aquanaut for sale in Luxury Watches USA catalog
---
Shop online or make an appointment to visit our showroom located at The Diamond District in New York City.
The Aquanaut model comes in different dial colors, alloys and also you can find it with diamonds or Iced Out:
---
< Shop All Patek Phillipe Models
---
Patek Philippe Aquanaut History
The watchmaking house of Patek Philippe has been characterized by revolutionizing the market, and it did so once again with the presentation of the Aquanaut, a multifunctional sports watch, designed for both land and sea, seeing the light in 1997.
The birth of this model occurred to reach a new audience, being a simpler version, but not for that reason of lower quality, of the brand's sports models, presenting even a more accessible price, being the Aquanaut the one that introduced the rubber straps, leaving aside for the first time, those of leather, steel, gold or platinum.

Perhaps the greatest success of the Aquanaut is that it is one of the Patek Philippe models with a timeless design, ideal for day-to-day use, as it combines with almost any style, not for nothing is one of the most popular lines from the watchmaker's house.
The Aquanaut differentiators
One of the points that makes it one of the most popular watches is its resistance, whose secret lies in its three-part case, which does not detract at all from the main characteristics of the brand, which are quality, precision, and luxury.

It is not for nothing throughout history that people such as Queen Victoria, Queen Elizabeth II, Pope Pius IX, Marie Curie, Albert Einstein, Pablo Picasso, León Tolstoi, and John F. Kennedy have worn Patek Philippe watches.

Although it is a sporty model, this does not mean that the watchmaker skimps on the quality of the materials, as it is still a luxury watch, only the crystal case back is forged in sapphire, and in some models, allows to visualize the complex mechanism of the clock.
And well, although the Aquanaut is a Patek Philippe line, this indicates that there are several models within it, but there are five that you could determine are the most outstanding.
Patek Philippe 5062 / 450R Aquanaut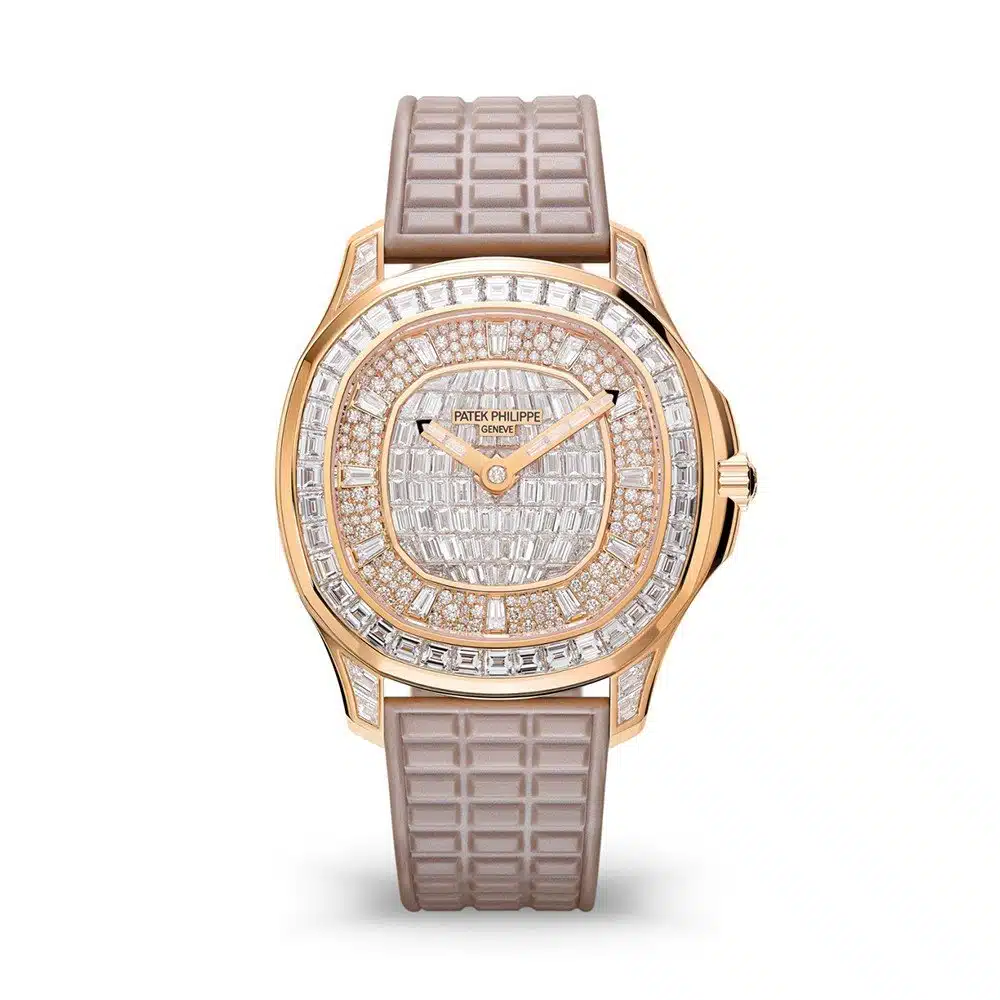 This is the most luxurious model in the Aquanaut line and has a sales mark of 192 thousand 489 dollars, this watch has high water resistance (up to 30 meters) and has a bracelet with a folding clasp, without a doubt, it has a style that distinguishes it within the line, to which we add that it is adorned with various jewels, in addition to having an 18-karat gold dial.
Patek Philippe 5072 Rose Gold Ladies' Aquanaut

This sporty and elegant model incorporates gold and diamonds in its manufacture, selling for $ 80,000. In this case, the dial is mother-of-pearl engraved with a pattern that emulates a checkerboard, numbers painted in gold with diamonds, in addition, the dial is surrounded by a total of 40 diamonds, and the case is made of rose gold.
Like the previous model, the strap features a folding clasp, adorned with 10 baguette diamonds.
Patek Philippe Aquanaut White Gold 5168G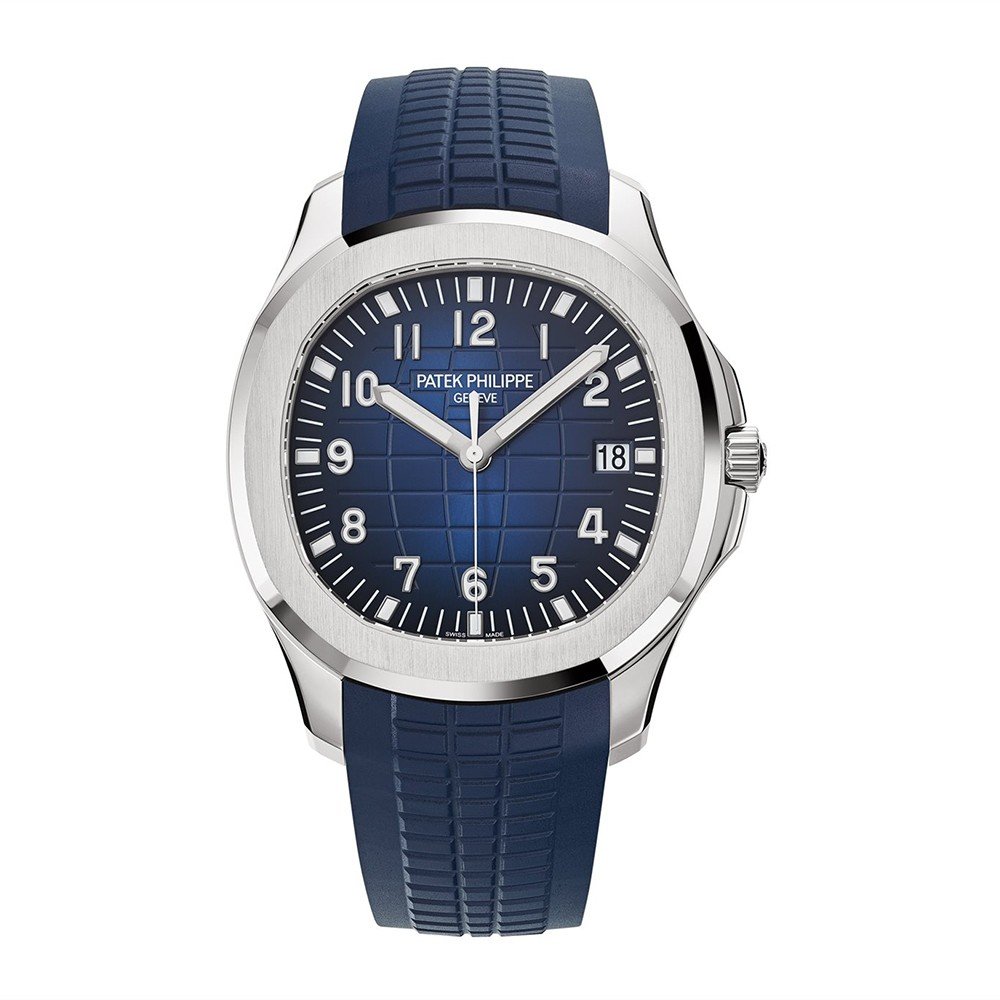 This is perhaps the most casual model, but that is not a reason to loose elegance, it is a watch with white gold as the main material, this model can be purchased for around $40,500 dollars depending on the condition of the watch. Unlike other models, this one has luminescent numbers and has a water resistance of up to 120 meters, with a dark blue strap.
Patek Philippe 5167R

In this model, a color palette in brown and gold stands out and you can buy it for only $38,800 dollars. It matches the previous model by having luminescent numbers, in this case, forged in gold, and it also has a water resistance of 120 meters, it is undoubtedly a luxury sports piece.
Patek Philippe 5167 / 1A

Perhaps this would be the most accessible of the Aquanaut line, being sold for a price of USD 23,000 in this case, they opted for stainless steel as the featured material and water resistance, also of 120 meters. It handles a color palette in black and silver tones, and its strap is forged in stainless steel.

The Aquanaut line is one of the most affordable without sacrificing the quality that distinguishes the watchmaking house of Patek Philippe.